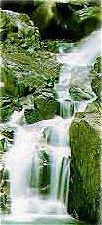 provided by Pride UnLimited
Idioms & Axioms
currently used in America
(Meanings and Origins)
This page is intended by people who are learning or using English as a second language.
[P] for Polite, acceptable in the most decrete and well educated circles and public speaking.
[C] for Common, acceptable among average folk, friends, mixed company (male & female), and speaking to closed groups
[V] for Vulgar, might be considered unrefined, crude, or even inflamitory. NOT for public speaking. NOT for mixed company.